Three extraordinary women winemakers in Saussignac, POMEROL, and Sicily
Behind every wine label and in every sip there is a story. Usually a personal one by the drinker, but also amazing stories behind the winemaking. In a very male dominated wine industry, women winemakers are still a minority. The challenges of being a female winemaker AND producing sustainable organic and/or biodynamic wines that are beautifully well balanced is no easy feat. From navigating politics and sometimes misogyny to creating healthy fertile soil to maintaining the perfect work life balance is challenging.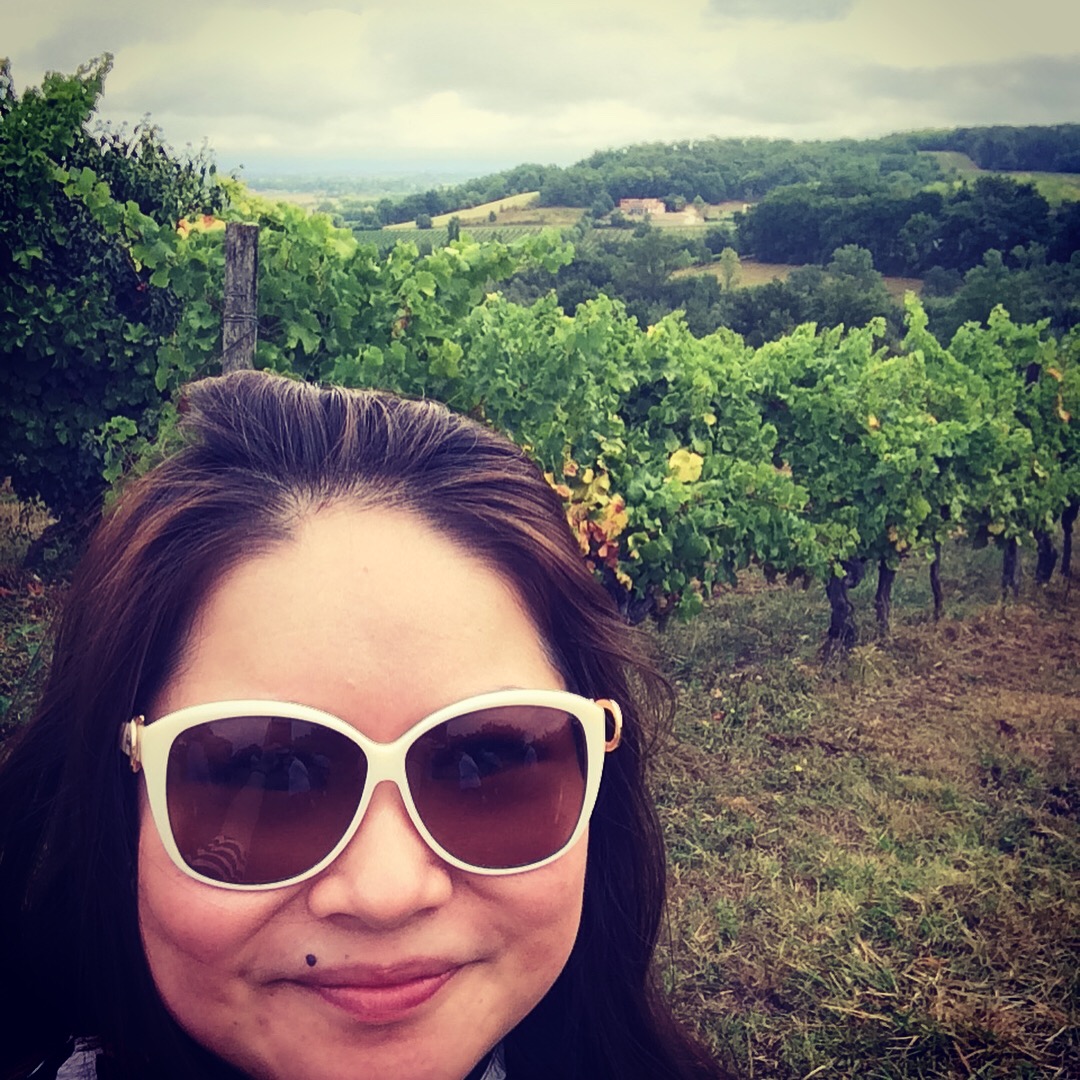 My love affair with wine...
Before I begin telling you about these phenomenal women. I want to tell you what drew me into wine. Wine is a passion, a story, an education, and hospitality for me. I love the stories behind the wine label or how a bottle of wine shared with friends in a small mountain village in the alps can open up so many memories for me. I had my first sip of red wine at a very young age. I turned bright red. I still turn bright red when I drink any alcoholic beverage. It's quite funny.
But that didn't deter me from completely falling in love wine many years later. That beautiful sip of Bourgogne Pinot Noir (ok Bottle!) had me hooked on wine. Prior to that, I wasn't very much into wine because I had the unfortunate case of not knowing what to order or drinking the cheap boxed wine that people brought to parties.
After that sip of entry-level village Bourgogne Pinot Noir, it was like love at first sight. You never really forget your first love.
"Nothing makes the future look so rosy as to contemplate it through a glass of Chambertin."
― Napoleon Bonaparte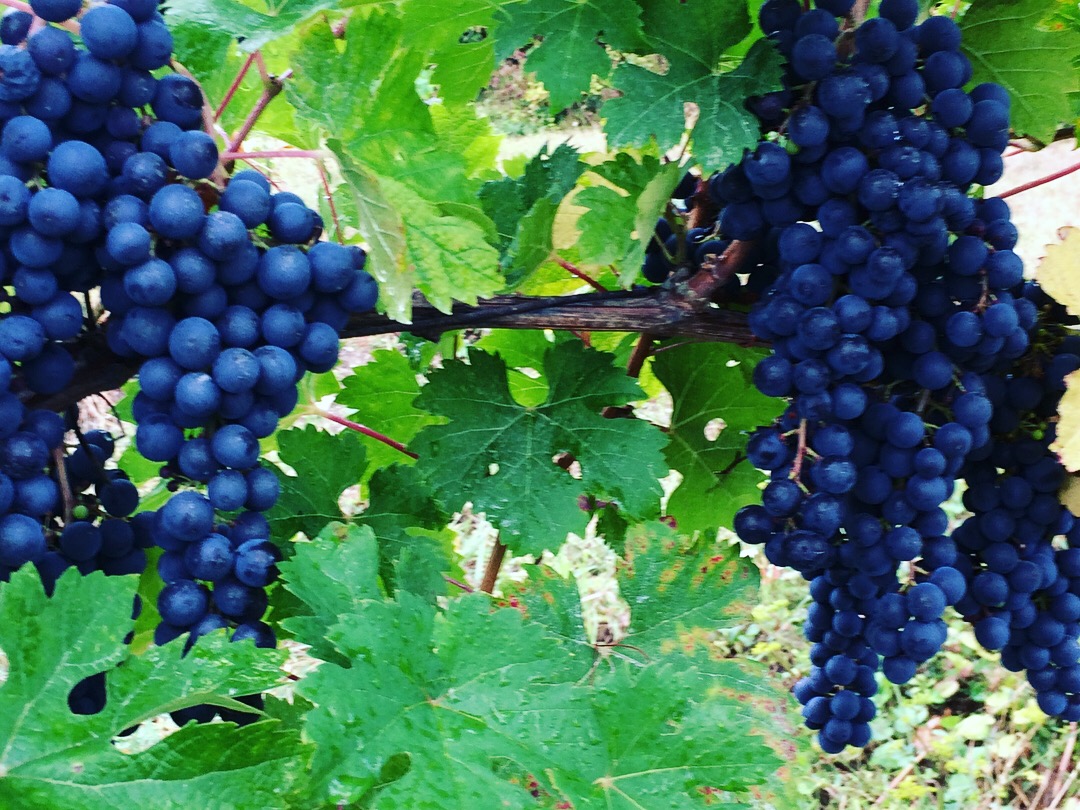 Chateau Feely in Saussignac, France
Caro Feely
A winemaker, wine educator, wine tours operator, author, South African expat, wife, mother, organic and biodynamic advocate.
.... She's amazing!
This woman is extraordinary. She is so passionate, soft spoken, sweet, humble, and so good at all the things she does! What a great role model. I am not sure how she balances it all!
I was invited to come and check out Chateau Feely in Saussignac which is part of the Bergerac appellation just east of Bordeaux's appellation in the right bank. This region produces similar wines to Bordeaux but at a cheaper price point. The unique selling point and concern for health and environment about Chateau Feely's wines is that its certified organic and biodynamic. No added sulphites. The grapes are grown with sustainability to the environment in mind.
Located on a hillside facing south towards the Dordogne river, this property is a beautiful getaway as well. Caro runs a small Bed & Breakfast lodging on the premises with the most stunning views. I could picture waking up to the smell of coffee and croissants and then walking out to the balcony to see the stunning views of the Bergerac region.
With poetic names like Resonance, Grace, LaSource, Verite, Generosite, Luminosite for the Feely wines. You get swept up in the romance of the French countryside.
My favorite wine was the Grace. The blend of Cabernet Sauvignon and Merlot balances this wine that is typical of a Bordeaux blend but without the price tag of Bordeaux. The best activity about wine tastings at wineries is tasting and hearing about the harvest as well as the soil and vine management techniques. By the time you taste the wine you taste the winemaking, the terroir, the personal journey, and most importantly the passion in the glass. Grace is a full bodied red wine without sulphites, certified organic and biodynamic wine, unfined, but with the rawness of all these variables, Grace is a delicately complex wine with finesse and is a bottle that could undergo further aging for a few years.
My Tasting notes for Grace: Red fruits, Black fruits, hints of vanilla, cloves, earth.
*Disclaimer: I was invited by Caro to come check out Chateau Feely to learn about organic and biodynamic winemaking, wine pairings with local lunch. All of my opinions are my own and not influenced by Chateau Feely.*
Chateau Petit-Village in Pomerol
Diana is a fairly new to Chateau Petit-Village but with so much talent and expertise. With Pomerol selling itself as a global brand for making beautiful, elegant, and exclusive wines, this is no easy task for anyone!
Dwarfed by a few famous chateaux just up the road from Chateau Petit-Village, Diana is not phased by the neighbours. She works tirelessly with her team to make wines that are elegant, refined, feminine, sustainable, and complex. It is said that the Right Bank wines in Bordeaux are more feminine because of the prevalence of more Merlot in the blend than Cabernet Sauvignon. Due to this, Pomerol wines are great wines to drink now or developed for further aging in the cellar.
Upon meeting Diana on my first wine tour day, I was impressed by her knowledge and expertise despite her youthful demeanour. Not new to winemaking, she grew up around vignerons and wanted early on to make wine. Her husband is also a winemaker and her Father-in-law is the acclaimed Jean-Claude Berrouet (known for his wines at Petrus). With that kind of impressive background, its not surprise that she's so good at what she does. I was so inspired by her!
The unique terroir of Pomerol and the location of Chateau Petit-Village is due to the slight elevation and the soil. There's a special blue clay soil that makes Pomerol a little bit different than Saint Emillion. The slight elevation also helps with exposure to sunlight to help the grapes ripen. The climate of Bordeaux is maritime and continental leading to a lot of problems with frost and rot. Every drop of sunshine is needed to help ripen the grapes.
Chateau Petit-Village is always at innovating in their vine management and look towards biodynamic and organic farming for inspiration. In the winter, they have horses that plow the soil and protect the vines. They also grow plants that would attract pests so that the pests are distracted from the grapes. Though not classified as biodynamic they try to stay away from pesticides. All the grapes are hand harvested and only the best grapes are chosen.
They make two wines and their Chateau Petit-Village is their premier wine. It was delicious and so beautiful! I usually spit at wine tastings so I can get through the day and write down my tasting notes with a clear head. This wine though... I couldn't stop sipping it! I ended up buying a bottle.
Tasting notes: Red Berries, Bramble, Raspberry, Cherry, Chocolate, Vanilla, Oak, Earth, Cinnamon
*Bordeaux Wine Trotter arranged the visit to Chateau Petit-Village. I booked this wine tour on my own dime. There are other wine tour operators in Bordeaux but I highly recommend booking a tour with Denis Duffau-Lagarrosse as he has a wealth of knowledge about wine, winemaking, wine business, and wine tourism in Bordeaux. I thoroughly enjoyed this tour to Saint Emillion and Pomerol.*
Fattorie Romeo del Castello in Etna DOC, Sicily, Italy
Chiarra Vigo
This historic estate is close to the volcano of Mount Etna and lies within the Etna DOC (Denominazione di Origine Controllata) which means that there are certain geographic locations, rules and regulations on winemaking techniques, distribution, and types of grapes that can be grown in this region. In 1981 the lava flow (as seen in the picture above) reached their vineyards and took 14 hectares. The lava flow dramatically turned and left the remaining land untouched. Mount Etna had other plans for this historical Castello.
Upon meeting the soft spoken Chiarra, one is struck by her humble nature and passion for continuing the winegrowing lineage of her ancestors and raising the visibility of Etna wines. Just before we arrived on her historic family estate, Chiarra was actually doing a television interview with the BBC about elevating Etna DOC for wine tourism.
A special thing to note about the wines in the Etna DOC region, it is all organic and sustainable farming is of utmost importance and the rules do not allow pesticides. Another special aspect about this region in Sicily is that the terroir has varying climates as well as the fertile soil from the lava flow. The wines are out of this world amazing! Winemaking in this region is not new but the world is only taking notice in the last decade or so. It is being researched right now that there were remnants of wine residue found in the pots of Sicilian caves that date back to 6000 B.C.! (Researchers discover Italy's oldest wine in Sicilian caves)
When you go for a wine tasting in Sicily... Don't be surprised by the warm hospitality and the amount of food presented on the table. I was certainly surprised but you're not obliged to eat the food in front of you. As a student of wine, I prefer to taste all the wines separately from food first before experimenting and trying different food and wine pairings. Wine is a foodie's drink of choice.
At Fattorie Romeo del Castello, Chiarra introduces her wines and explains the labels and how she designed them. The wine labels are an ode to her long winemaking heritage. There were a series of wine labels that had pictures of her grandfather on the label. The property itself makes one feel like you stepped back in time a hundred years.
Chiarra is a forward thinking woman and looks to the future to raise the image of her family's wine estate, winemaking legacy, and Sicily as a wine destination. With the rise in popularity for biodynamic wines, I don't doubt that Sicily and Etna especially will become a hot destination in the world of wine tourism and increase the revenue for wine sales.