Barossa Valley Wine Tasting in South Australia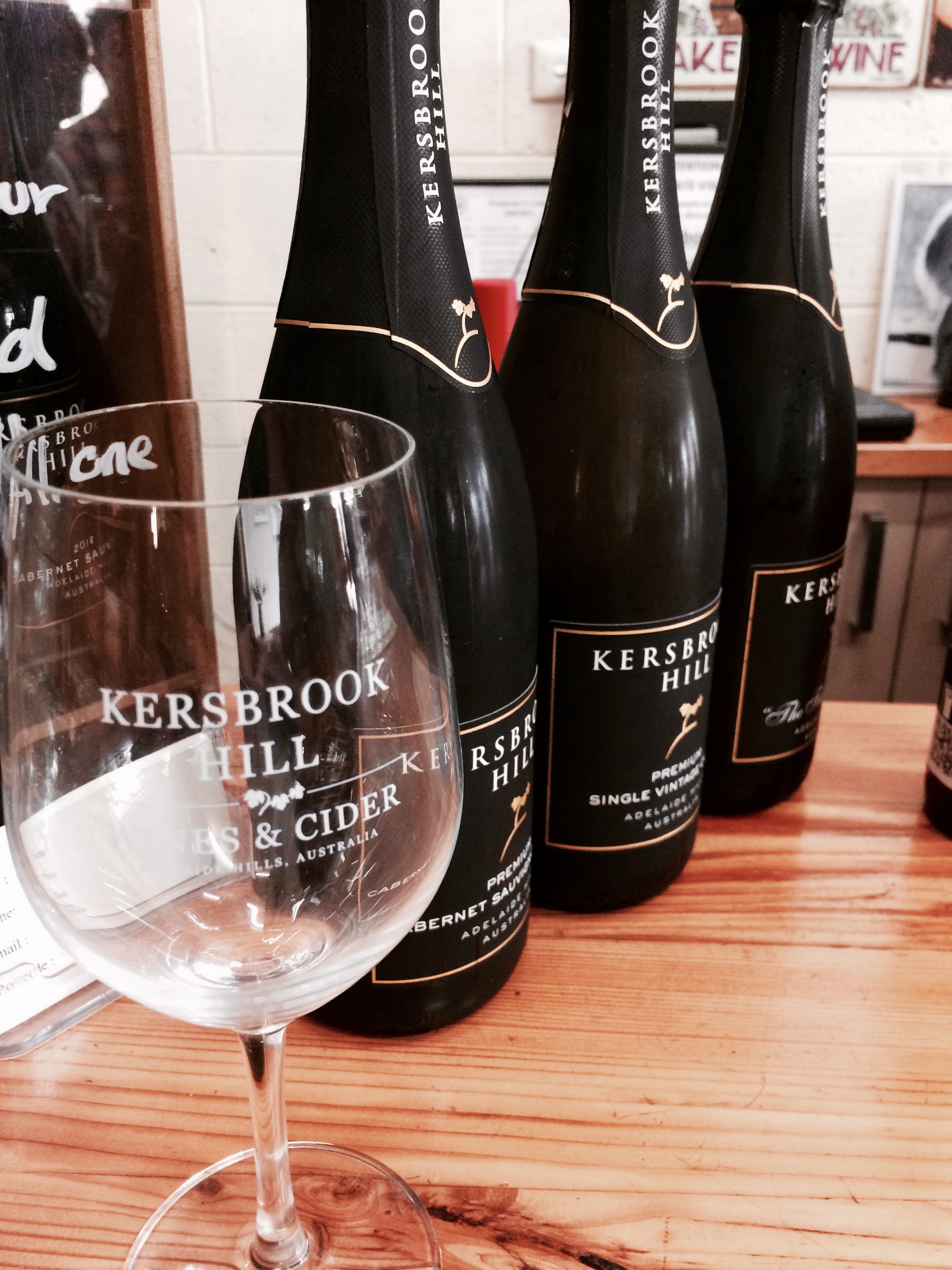 A taste of Barossa Valley
I booked a day trip wine tour through Bums on Seats tours to visit the wineries in Barossa Valley. This was convenient because transportation and a tour guide who knew the Barossa Valley was included.
My reasons for booking a wine tour:
I don't drive. My drivers' license expired and I can't renew it because its from a country I don't live in anymore. With the increasing amount of public transportation options, ride sharing, taxis and private car apps like Uber, Grab, Lyft, etc., bike sharing programs like Obike, Mobike, etc., regional trains, regional buses like Flixbus, Megabus, Bolt bus, etc., there is not an imminent need to own a car. I may reconsider in the future. By booking a wine tour, my transportation needs are well taken car of.

Its much easier when you want to visit several wineries and taste as much wine as possible in a day. The wine tour operators book all the appointments for you so all you need to do is show up early and be prepared to taste lots of wine.

If you do end up drinking quite a lot instead of spitting into a spittoon so you can remain level-headed, you won't have to worry because there are others around you to help you make it to the van and get home.

This particular wine tour operator, Bums on Seats, picked me up from my hotel at the beginning of the day and dropped me off at my hotel at the end of the day.
*I paid for the wine tour to Barossa Valley on my own so these views are entirely my own. There are other wine tour operators in Adelaide that you can book but definitely book ahead of time and call ahead to make sure that tours are happening.*
Kersbrook Hill winery - Adelaide Hills
This was our first stop on our way towards the Barossa Valley. A smaller winery with passionate staff who showed us an array of wines for our tasting. This was the first time tasting a sparkling cabernet sauvignon for me. A little like alcoholic Ribena for me. Blackberry notes, light on the taste and nose, an interesting wine to try and probably would recommend it to someone who doesn't normally drink wine because it wasn't terribly complex or strong in acidity or tannins and a refreshing drink. Perhaps a summer book club vino type of drink.
The standout from this winery for me is the aged Riesling they had. With its complex flavors and many hints of oak and buttery notes yet the citrus and slight gasoline smell typical of Riesling. I purchased the 2007 Riesling from this winery to bring home as a souvenir.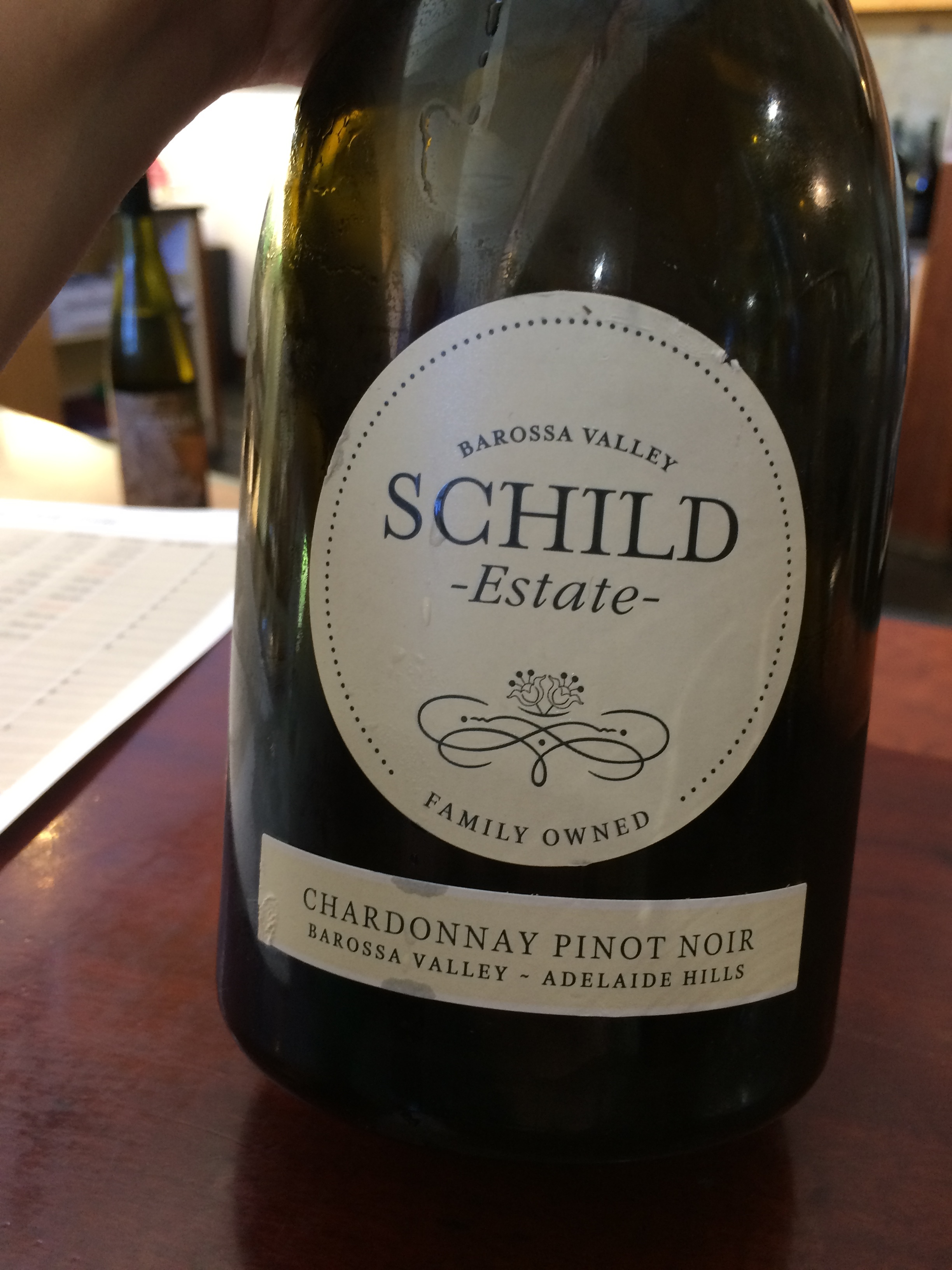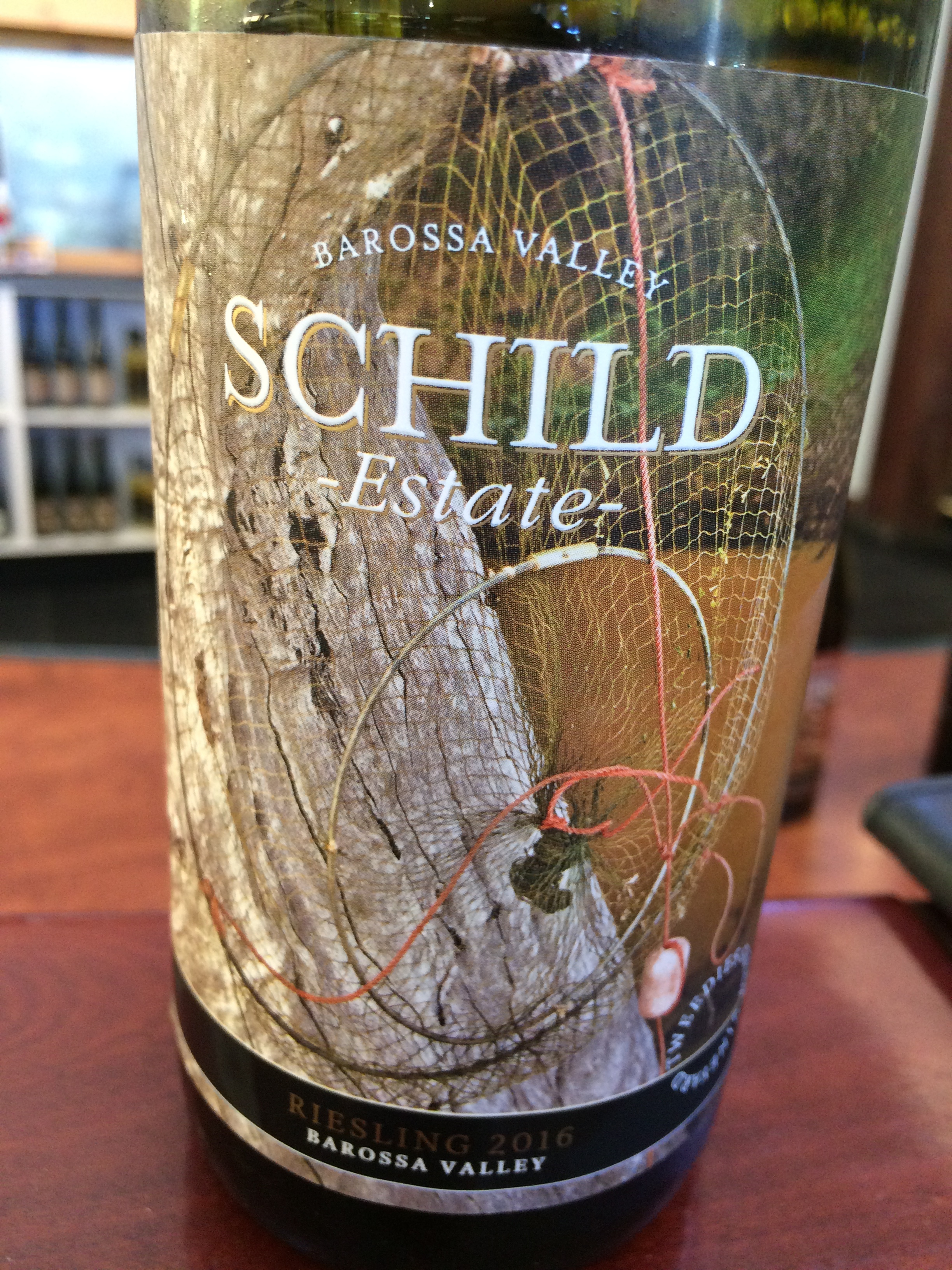 Schild Estates
Our second stop was a fairly large family owned winery. We tried so many different wines, I lost count and there were some classic blends like Cabernet Sauvignon and Merlot, GSM (Grenache, Mourvedre, Shiraz), as well as single vineyards of the Shiraz. They even had a sparkling Shiraz! They also do a sparkling Chardonnay Pinot Noir blend! Australian winemakers are like mad scientists who blend all kinds of grapes and experiment with different winemaking styles and techniques to produce interesting wines.
They have so many wines and manage different vineyards growing different grape varietals, it even made my head spin from all the information and wines we tasted. If you do make it to this cellar door, be prepared to taste a lot of wines and don't feel bad for using the spittoon. This is how the wine industry folks taste a lot of wines and you really want to make it through the rest of the day. I go to wine tastings fairly often and this is how I taste wines.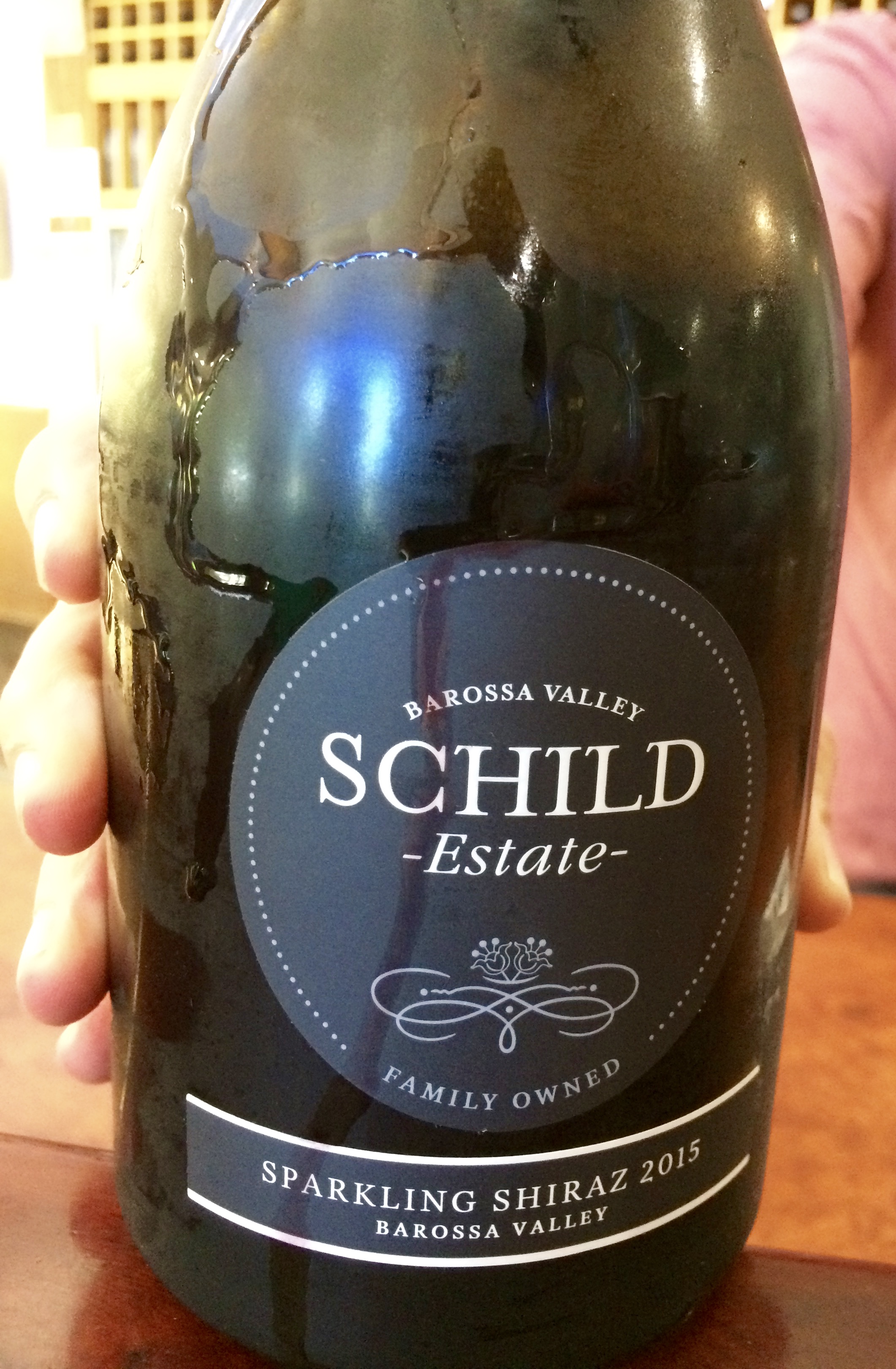 From Schild Family Estates. An interesting sparkling wine that had quite a complex depth to it. Red fruits, dark cherries, hint of chocolate, cinnamon, cloves, and quite surprisingly balanced with a medium to long finish. I was tempted to bring a bottle of this home but didn't because I was holding out on purchasing a typical yummy Shiraz from Barossa Valley. If you're visiting Barossa Valley and visiting this cellar door, buy a bottle of this interesting sparkling Shiraz. I regret not purchasing a bottle of this.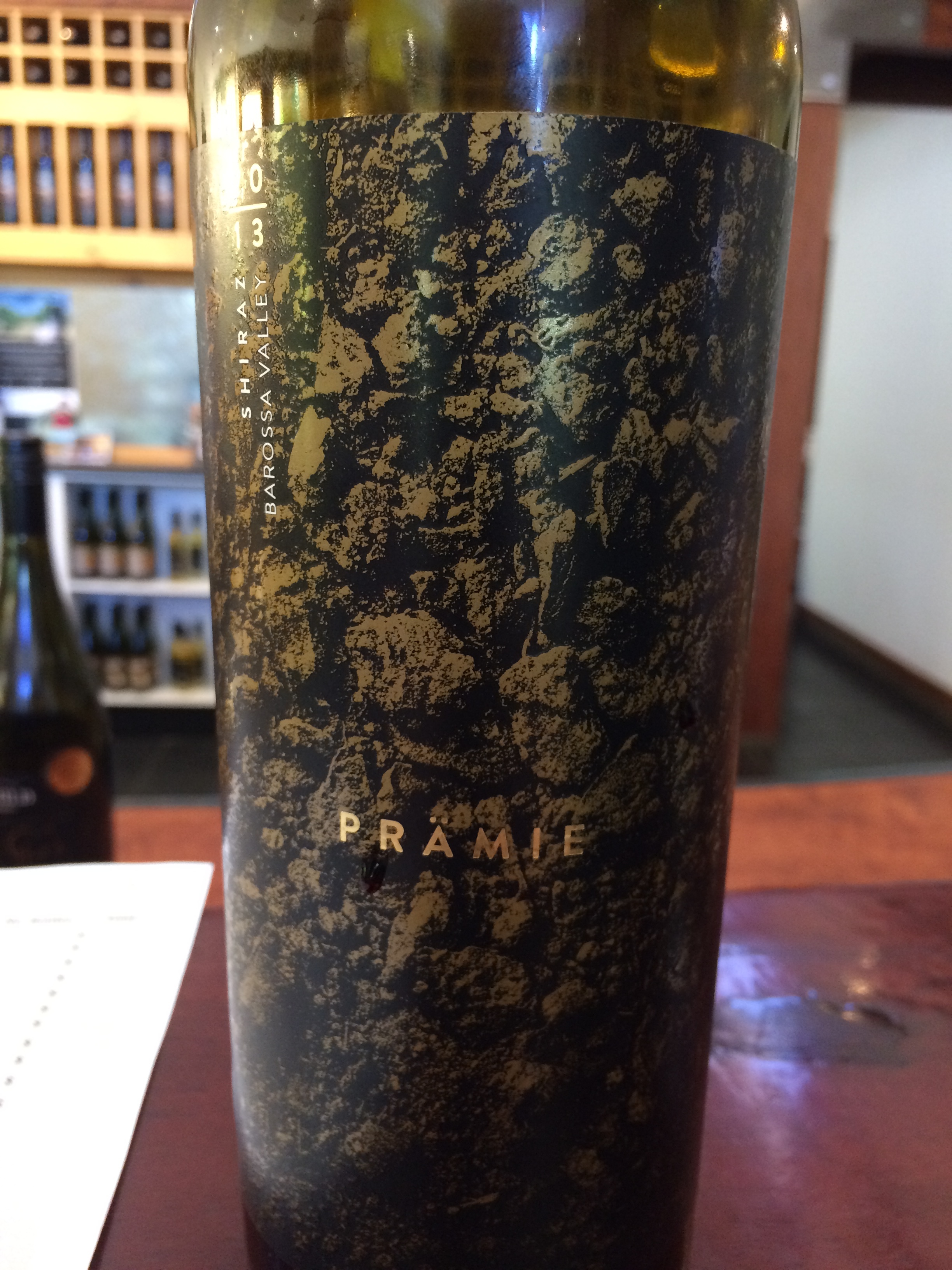 Another wine from Schild Estates that I really wanted to purchase but sadly didn't because it was going to throw my budget out the window. At $70AUSD per bottle this isn't your typical Shiraz. Check out the tasting notes from their website below and you'll see why...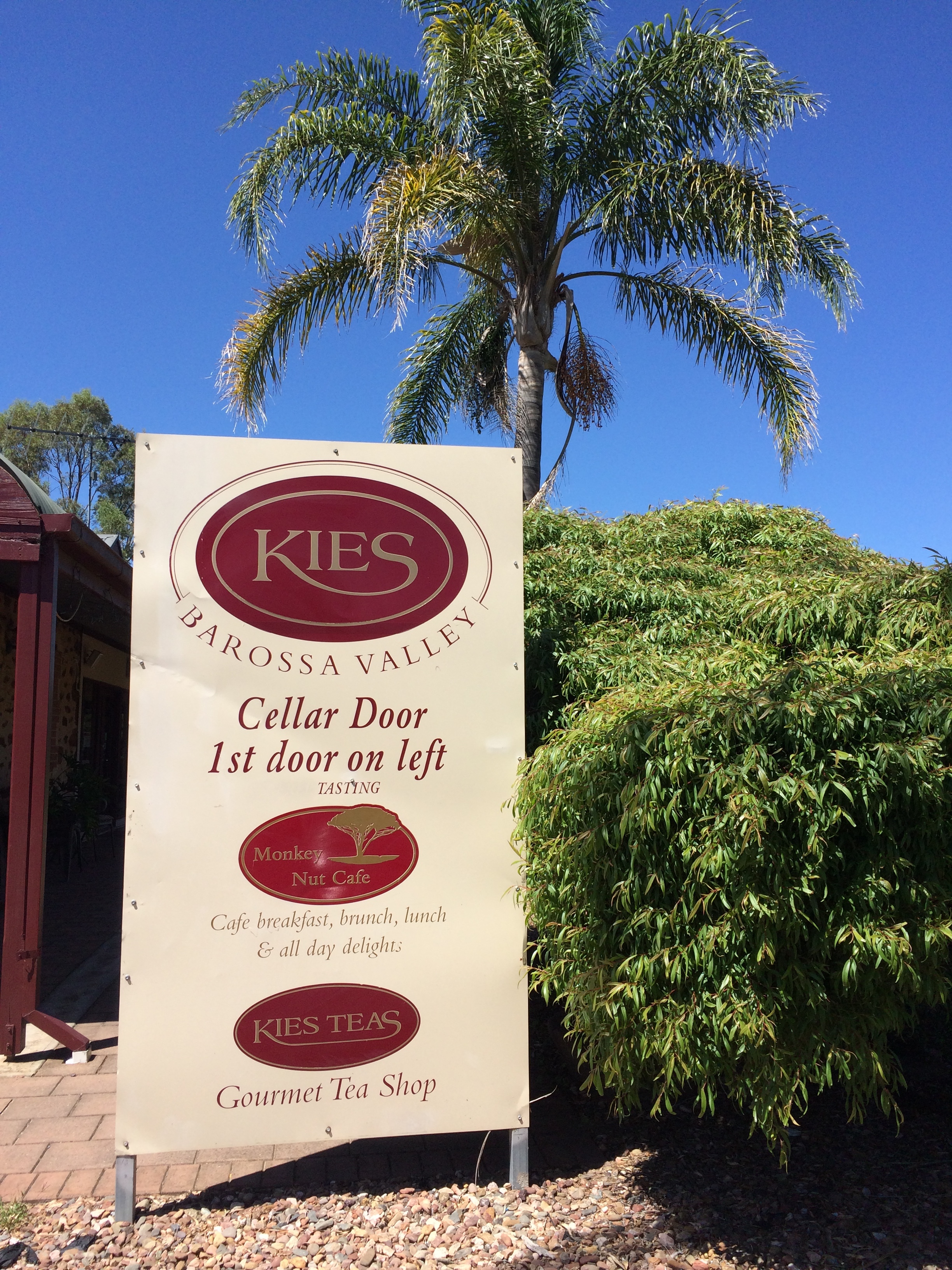 Barossa Valley
This winery was on a beautiful estate!
This was our third stop and where we stopped for lunch. A beautiful estate. I recommend taking a little time to take some pictures outside of the vineyards. It was such a beautiful day when I went and wished I had spent a little time wandering around outside.
The wine tasting here was very animated and very Australian hospitality. The quirky hosts were passionate and lovely people who share their passion and expertise on their wines. Not sales-y or aggressive with selling their wines either. Just down-to-earth folks. The shop also sells quirky things that you can buy as souvenirs. We stopped here for lunch, I ordered the calamari salad. It was the right amount of crunchy and healthy! Definitely one of the best dishes I ate on my Australian trip.
As you can see from above, I purchased the Dedication Shiraz from Kies Family as my souvenir. It really was worth it and the flavors were so lovely. I highly recommend it!
If you noticed from the wine list at the winery... this is their premium wine on that list. I was a bit sad about not purchasing the Prämie Shiraz and the sparkling Shiraz from Schild Wines, it was a case of FOMO (fear of missing out) when I purchased the Dedication Shiraz but also because this was probably the best Shiraz I tasted all day! When you have a limit on 2 bottles of wine due to luggage constraints and duty-free. You have to pick your wines carefully.
Langmeil Winery
The fourth stop on our tour was to this fairly large winery with a focus on producing the classic Shiraz and experimental wines as well such as the Rose from Cabernet Sauvignon grapes and the single varietal wines from grapes that are normally used for blending such as Mataro (a.k.a. Mourvédre) and Tannat. The rarity in these single varietal wines translate to a winery that really wants to push the envelope on winemaking in the New World to make wines that aren't as globally known like Syrah/Shiraz, Cabernet Sauvignon, Sauvignon Blanc, Pinot Blanc, Malbec, etc.
Decently priced bottles of wine in my honest opinion, that pushes our wine drinking experiences. I purchased the Tannat because I rarely see this wine even as a blend. I'm particularly interested in trying rare wine varietals.
Maggie Beer and Farm Shop
The very last stop on the tour was at a beautiful brewery and farm shop. There was a small lake behind that had these super cute turtles swimming in it. A nice respite and rest after all the winery visits and tastings.
Have you traveled for the love of wine? Are you a wine geek?
There are affiliate banner links to recommended products on Amazon throughout this post. If you click on the links and purchase the item, a commission will be made at no additional cost to you and support this blog.
All opinions and pictures are mine. All rights reserved. (c)