Visit historic Lund in Southern Sweden
If walls could talk...
Southern Sweden has a storied past with Denmark, and Lund is filled with stories.
From the cute cobbled streets and colorful houses in the centre of the city, to the regal Lund Cathedral (Domkyrkan), to Lund University's moss covered historic buildings. You would be hard pressed not to walk around this pretty city without taking a few snaps on your camera for Instagram (hehe!).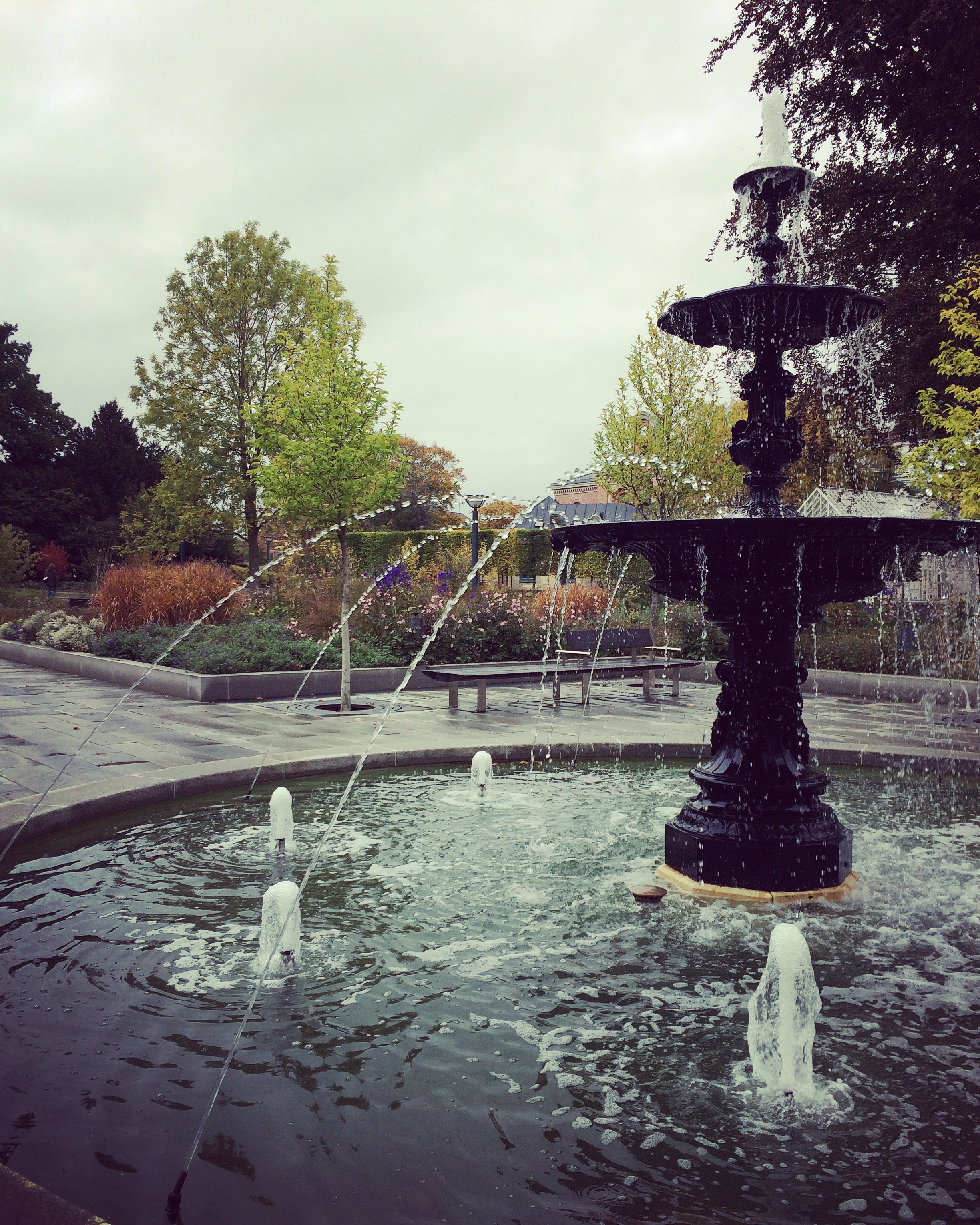 The first time I heard about Lund was in 2002, a 'cool cat' in college told me about this historic city. I had Swedish friends while growing up in International Schools who had a bit of Viking ancestry which is pretty cool. In my last couple years of undergraduate studies, I needed to fulfill some general education requirements and ended up taking quite a number of classes in the Scandinavian studies department including Swedish language. More than a decade later, I finally made it to Sweden and Lund was the first Swedish city I visited. I've been back a few times due to the proximity of Copenhagen and Malmö.
The ease of being able to take a train from Copenhagen means that there are a lot of day-trippers coming to/from Denmark. A more peaceful place than Copenhagen or Malmö, Lund has a lot of charm and one can spend hours having a fika in one of the various cute cafes around town. With a large student and faculty population due to Lund University, the demographic of people who reside in this quaint city is highly educated.
The preferred mode of transport in Lund is by bike so watch out for the cyclists in the bike lane. You can see all the bikes parked right in front of the central station. Its quite impressive. All throughout the city, there are designated bike lanes and bike parking so its an easy mode of transportation. There are bikes you can rent from the docking stations littered throughout Lund.
If you're spending a lot of time in Skåne (Southern Sweden), then getting a Jojo card is advisable which can be purchased at a Pressbyrån and topped up from the machines at the train station. This card can be used for travel on the regional trains in Skåne, local buses, local commuter trains, and even buy tickets to Gothenburg and Copenhagen.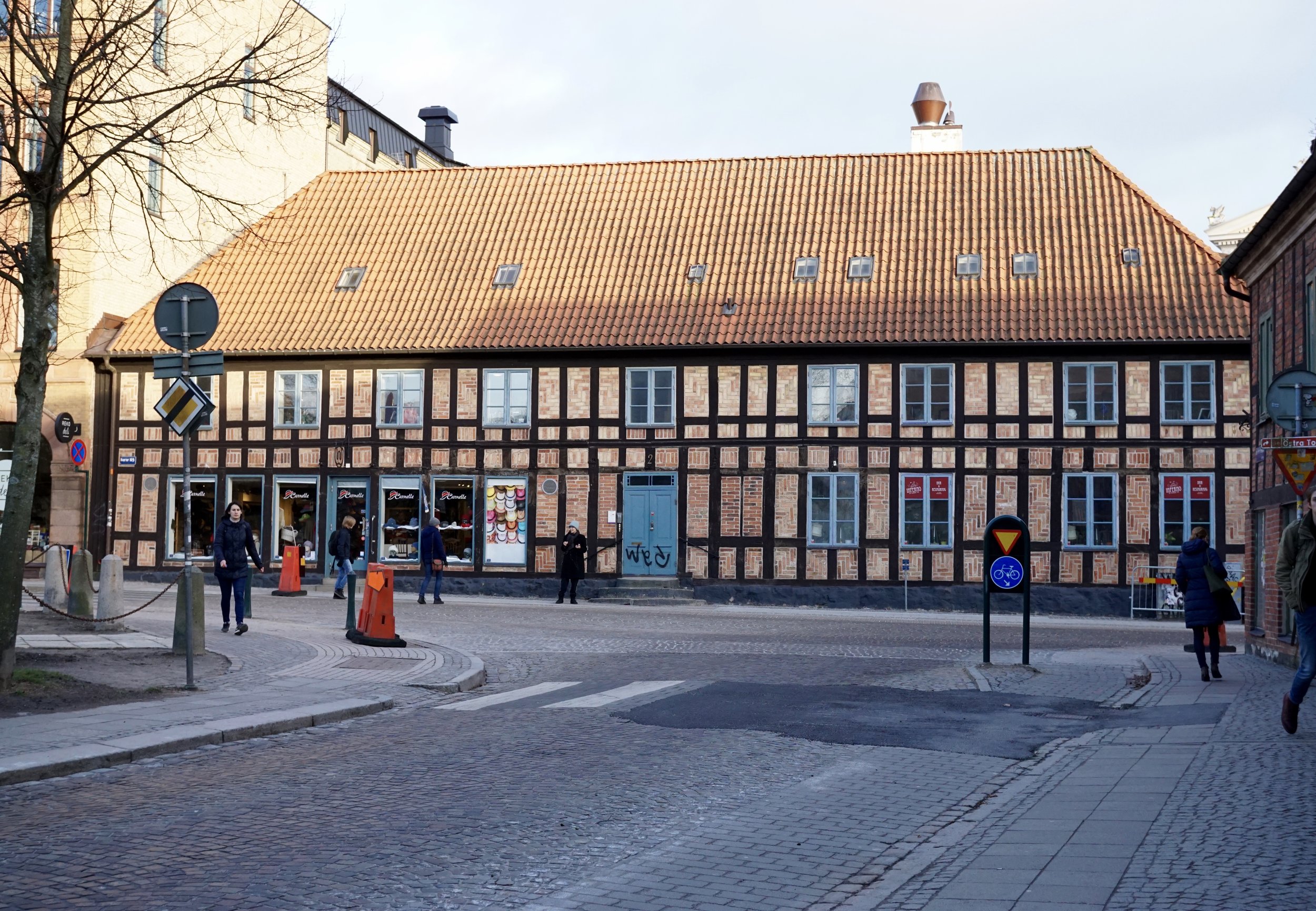 Live out your nordic noir fantasies...
Its hard to take a bad picture of historic Lund's central. If you edit your pictures into black and white, you'll see how hauntingly beautiful Lund's historic centre truly is. Timeless and definitely Nordic.
I recommend wandering around in the centre of the city near the street Stora Algatan and Lilla Algatan. *Be respectful and quiet when walking these streets, this is a residential neighborhood* The cobbled stone streets and cute houses will have you dreaming of living in one of the historic houses. Then take a nice stroll through Lund University's centre with the beautiful moss covered University library. (Pictured at the top of this post!)
Check out some of the Black & White photos I captured from Lund below: I think these photos remind me of an Ingmar Bergman film...What do you think?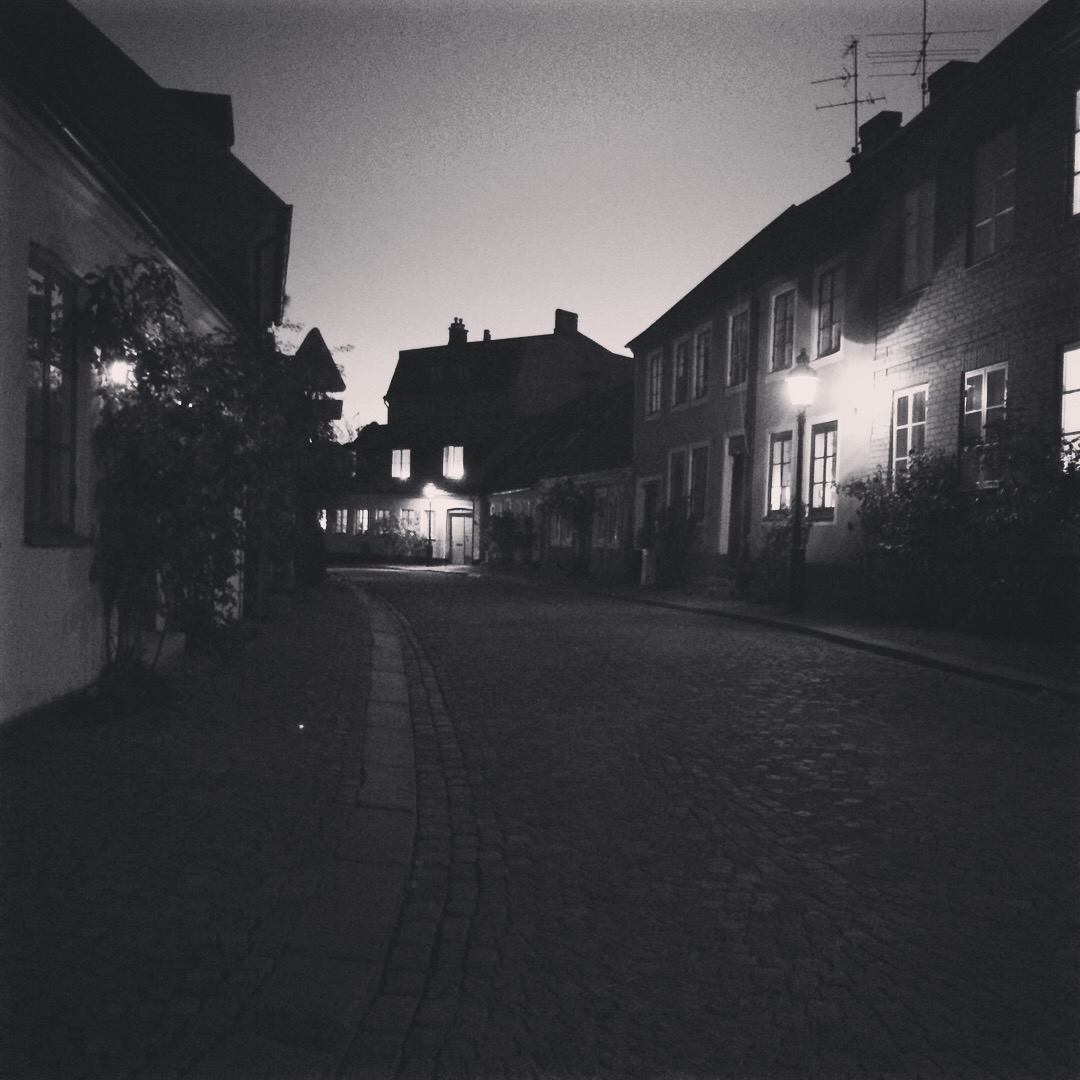 At the epicentre of Lund is the crown jewel of Domkyrkan (Lund Cathedral)
You cannot miss the large towers and dark grey stone exteriors. This historic church dates back to 1100s and the most unique feature of the church is the astronomical clock inside. The cathedral is an icon of Lund with around 700k visitors annually from all over the world. (Read more about visiting Lund Cathedral here)
On a sunny day, you will find Swedes chasing the sun and sitting on the benches along the church outside basking in the glow of the sun. It is quite a Swedish cultural experience to join them in the ritualistic sun chasing!
Take a break and fika!
It would be unwise to visit any city in Sweden without taking a Fika break during the day between meals (mellanmål) to have coffee and a little something sweet (or savory if you prefer!). Lund is a city littered with cute coffee shops that range from the hip coffee roaster such as Love Coffee Roasters to the more traditional bakery like Ramklints konditori. You will find that the residents of Lund (either born and bred or the newcomers) are crazy about taking time out of their day to reconnect with their friends over a strong cup of joe. Sweden has a strong coffee culture and in Lund, the cafes are set up in a way that intellectual conversations or gossip can be shared equally in a cozy environment. I definitely had my fair share of strong cups of coffee (ask for a påtår for a second cup or unlimited cups of the strong brew) with some yummy chokladbollar, kanelbullar, kardemumsbullar (check out St Jakobs Stenungsbageri for the BEST!), kladdkaka, or vegan/lactose free semlor from the various ecological and trendy vegan cafes popping up.
Love that swedish dessert porn?
I'm on a journey to find and make the best chokladbollar. Join me on my chokladbollar journey!
All opinions and pictures are property of Alaine Handa except otherwise stated. All rights reserved. (c)